Hike
in
Whistler
Glossary
When you hike in the alpine in Whistler and
Garibaldi Provincial Park
, you will often encounter unbelievably hardy and sometimes mangled looking trees.  ...
Read more
The Barrier formed as a result of huge lava flows from Clinker Peak on the west shoulder of Mount Price during the last ice age.  About thirteen thousand ...
Read more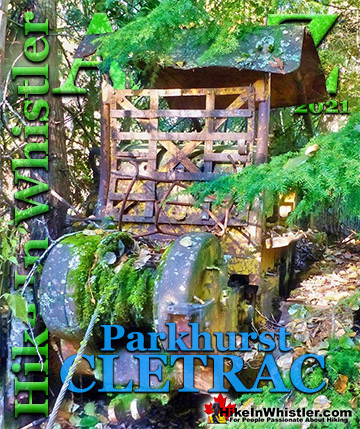 Read more
Coast Douglas-fir trees are medium to extremely large trees that you will encounter in Whistler and
Garibaldi Park
. They are the second tallest conifer ...
Read more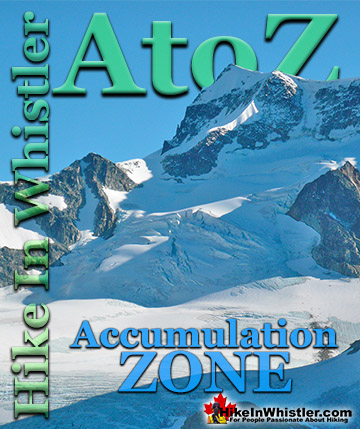 Accumulation Zone: the area where snow accumulations exceeds melt, located above the firn line.  Snowfall accumulates faster than melting, evaporation and ...
Read more
Every unusual phenomenon in the forest seems to have a name, but one natural work of art seems to be without a commonly used name.  Big trees with ...
Read more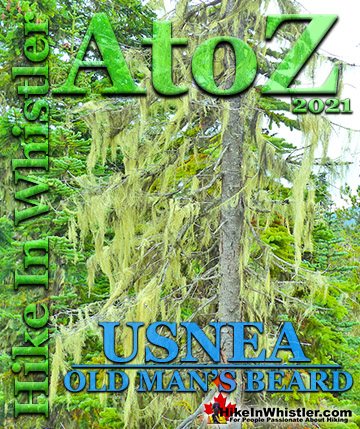 The pale green shub-like growths hanging from trees in the forests around Whistler is called usnea.  These bushy, coral-like fruticose lichens anchor to bark ...
Read more
Hike
in
Whistler
News
&
Blog
Explore
BC
Hiking
Destinations!