May 18th, 2023: Summer has arrived in Whistler and though the mountains are still snowy and tough to hike, all the lower elevation hikes are snow free. Parkhurst Ghost Town is absolutely fantastic in May and nearby Wedge Creek is almost entirely unknown to hikers. If you have ever hiked to Parkhurst, you likely crossed the disintegrating, yet strangely beautiful old bridge over Wedge Creek.
Whistler & Garibaldi Hiking

Alexander Falls  

Ancient Cedars  

Black Tusk  

Blackcomb Mountain  

Brandywine Falls  

Brandywine Meadows  

Brew Lake  

Callaghan Lake  

Cheakamus Lake  

Cheakamus River  

Cirque Lake 

Flank Trail 

Garibaldi Lake 

Garibaldi Park 

Helm Creek  

Jane Lakes 

Joffre Lakes  

Keyhole Hot Springs  

Logger's Lake  

Madeley Lake  

Meager Hot Springs 

Nairn Falls  

Newt Lake 

Panorama Ridge 

Parkhurst Ghost Town 

Rainbow Falls  

Rainbow Lake 

Ring Lake  

Russet Lake  

Sea to Sky Trail 

Skookumchuck Hot Springs  

Sloquet Hot Springs 

Sproatt East 

Sproatt West  

Taylor Meadows  

Train Wreck  

Wedgemount Lake  

Whistler Mountain
Few people notice that just a few metres past the bridge is a nice trail through the forest alongside Wedge Creek. This unmarked trail is one end of the old Green Lake Loop trail that extends up along Wedge Creek then arches across the back side of Green Lake to Lost Lake Park. A decade ago the Sea to Sky Trail was constructed and largely overlaps the older Green Lake Loop. This one kilometre section runs roughly parallel to the Sea to Sky Trail which follows an access road on the other side of Wedge Creek and not very scenic. Both trails connect and overlap just past Wedge Creek Falls about a kilometre from where they both start. Wedge Creek Falls is easily viewed from the access road/Sea to Sky Trail from the vehicle bridge that crosses it. The falls are small, but the piled up tangle of logs at the top makes them quite a sight to see, especially on a sunny day. Water crashing over, through and under dozens battered trees wedged precariously at the edge of the top of the falls which crashes loudly and disappears under the bridge you stand on. From Wedge Creek Falls you have three different options to hike further up Wedge Creek. You can follow an unmarked route up along the right side, which is fairly straight forward, but far from a trail and not marked. It is quite an adventure through the scenic forest that frequently opens up to gorgeous viewpoints over the creek as well as quick access down to the creek itself. This route is a little over a kilometre from Wedge Creek Falls to the Al Grey Memorial Bridge that crosses Wedge Creek along a section of the Comfortably Numb trail. Young Lust is another way to hike up and along Wedge Creek. This trail starts a few dozen metres from Wedge Creek Falls and takes you steeply up the left side of Wedge Creek. Quite a scenic, short, yet steep 1.1 kilometre hike which leads to Comfortably Numb just a few metres from the Al Grey Memorial Bridge. Young Lust and the unmarked route along Wedge Creek makes a nice two kilometre circle route that you can start and finish at Wedge Creek Falls.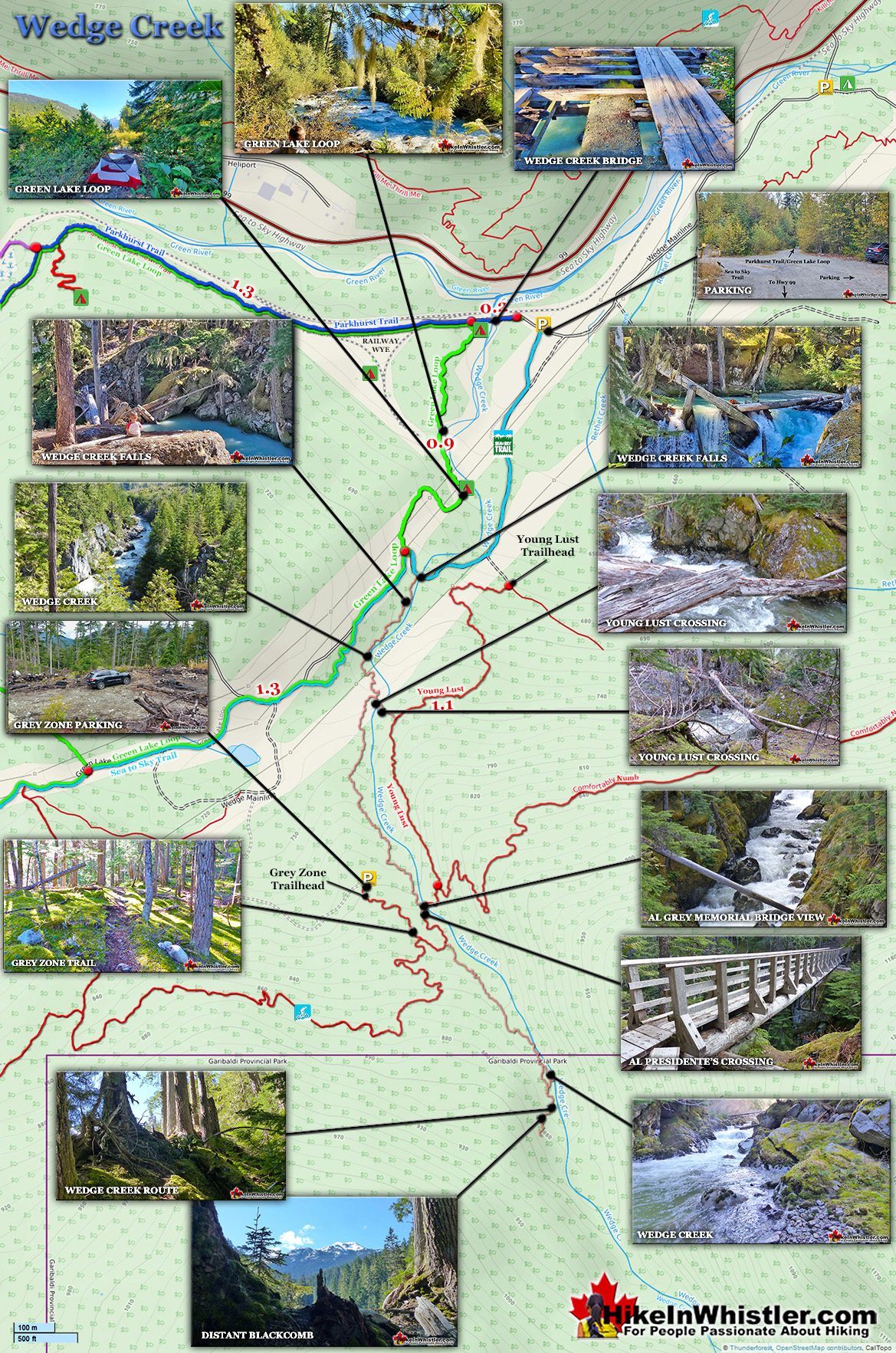 The Grey Zone to Wedge Creek
A third way to hike Wedge Creek is from the Grey Zone trail that is found at the end of a logging road that branches off the Sea to Sky Trail/access road that is not too difficult to find, but very potholed and probably 4x4 only. From the parking area for Parkhurst Ghost Town just a few metres from the disintegrating Wedge Creek bridge, the unmarked route to Parkhurst starts at the cement blocks that prevent car access toward the old bridge. From the parking area you will also see an always open yellow gate and a gravel access road that ascends up, somewhat parallel to Wedge Creek.
The Unmarked Parking Area for Parkhurst Ghost Town
Sea to Sky Trail to the Grey Zone
This access road is also the Sea to Sky Trail and they both overlap for some distance. Most people hike or bike and park their car at the unmarked parking area, however no signs indicate that you can't drive up this access road a couple kilometres then left up the short logging road to a clearing just a couple hundred metres from Wedge Creek and the Comfortably Numb bridge crossing over Wedge Creek. The short, 350 metre Grey Zone trail connects to Comfortably Numb and another 300 metres takes you down to this wonderful bridge built in honour of Al Grey, WORCA president from 1994 to 1998, who died in 2001. Al Grey's nickname was Al Presidente, and the bridge is known as Al Presidente's Crossing with a beautiful memorial which reads: Al Presidente's Crossing In Memory of Al Grey WORCA President 1994-1998 "Wish you were here"
Parking Area Near the Grey Zone Trail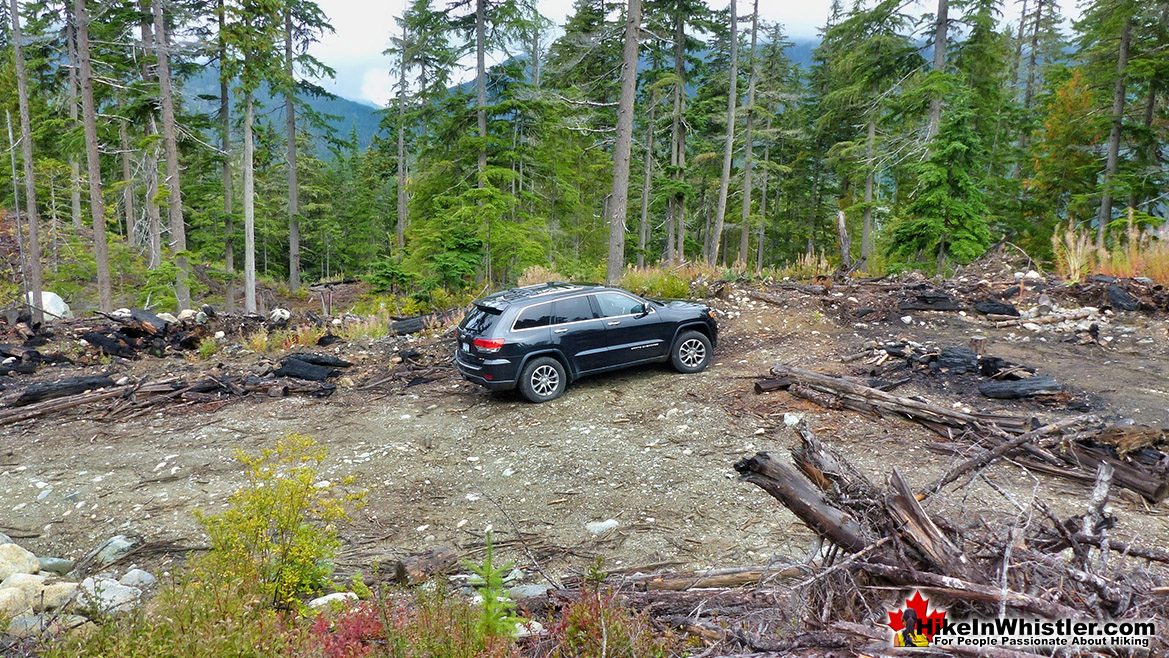 Al Presidente's Crossing Over Wedge Creek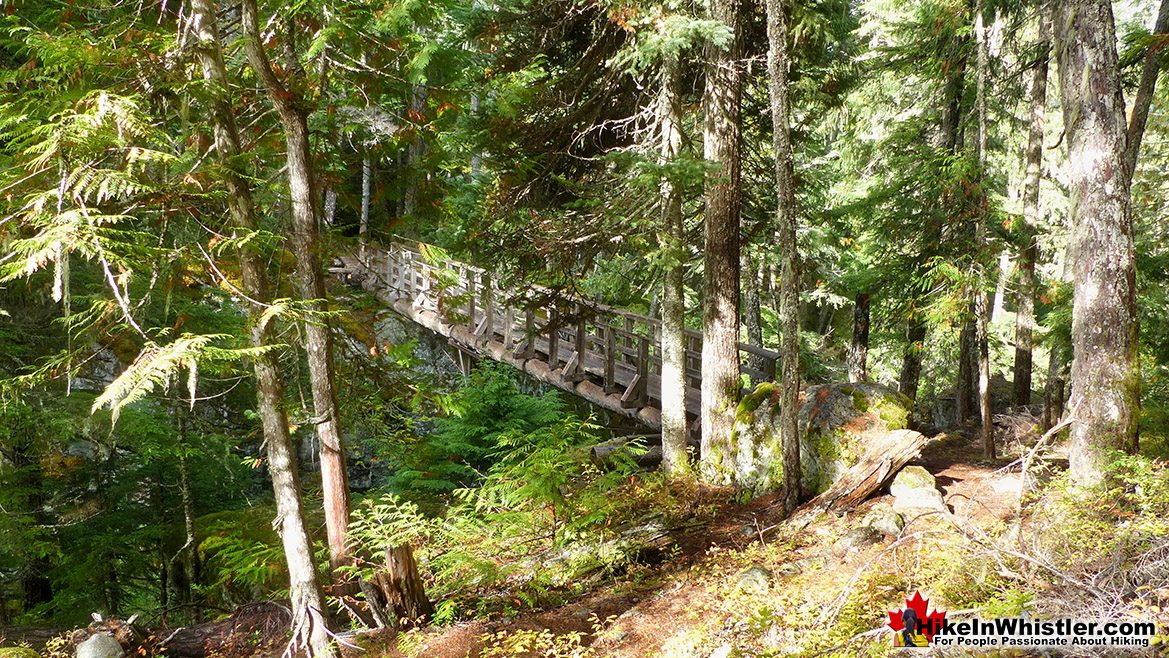 The Beautiful Al Grey Memorial Bridge Over Wedge Creek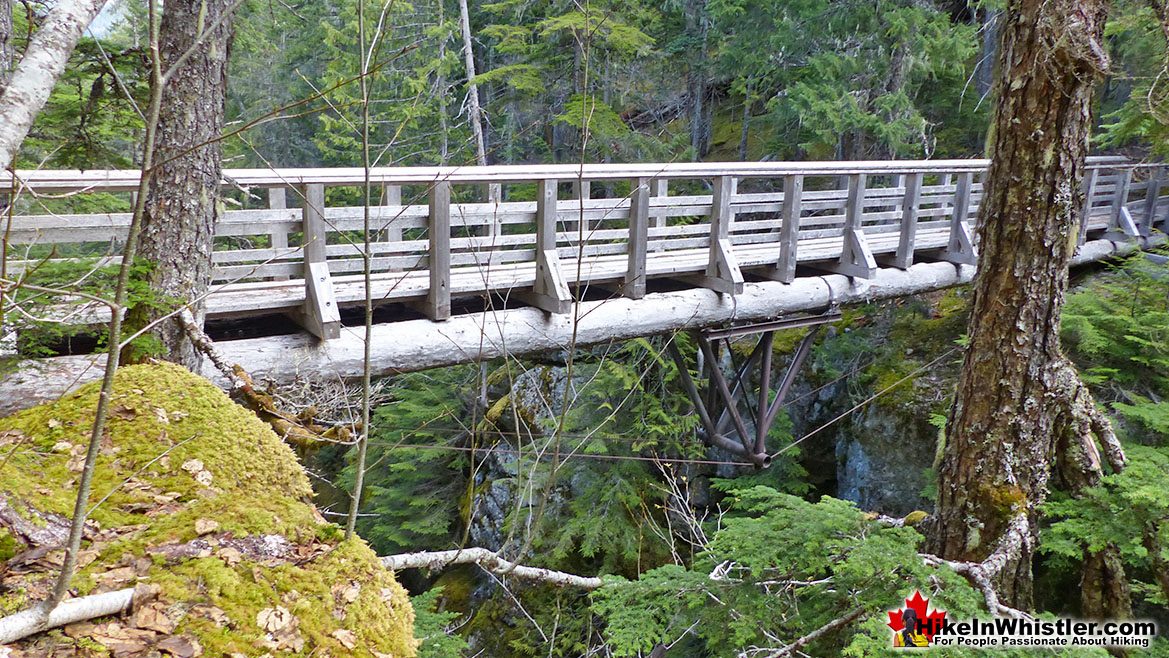 Al Presidente's Crossing View of Wedge Creek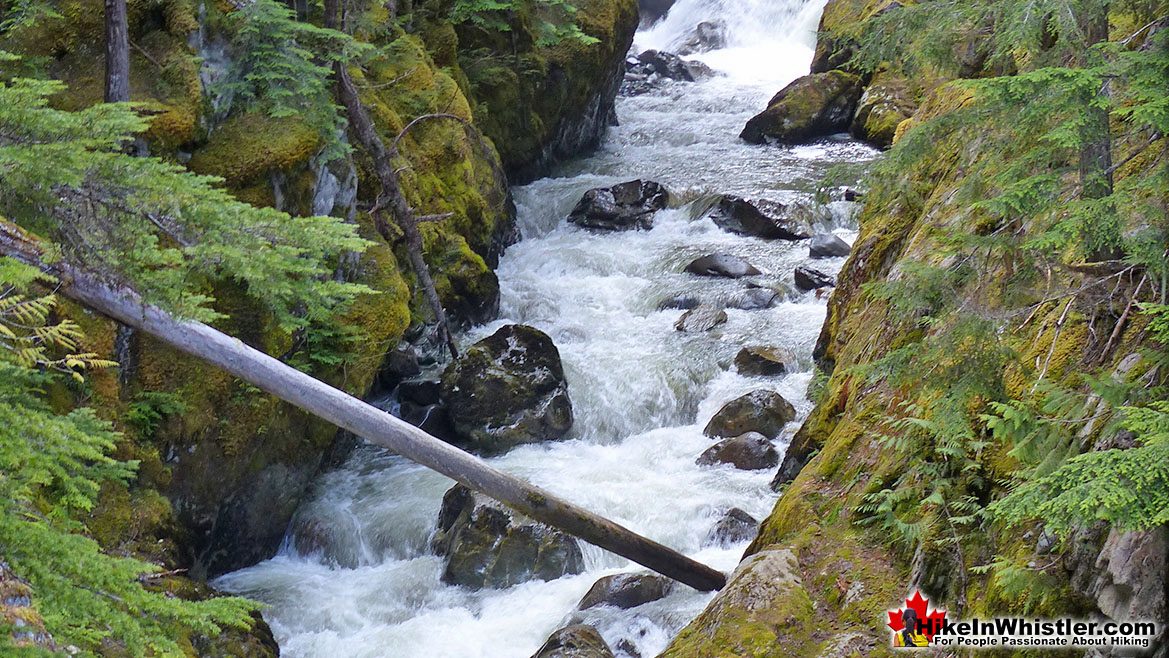 Wedge Creek Falls from the Access Road/Sea to Sky Trail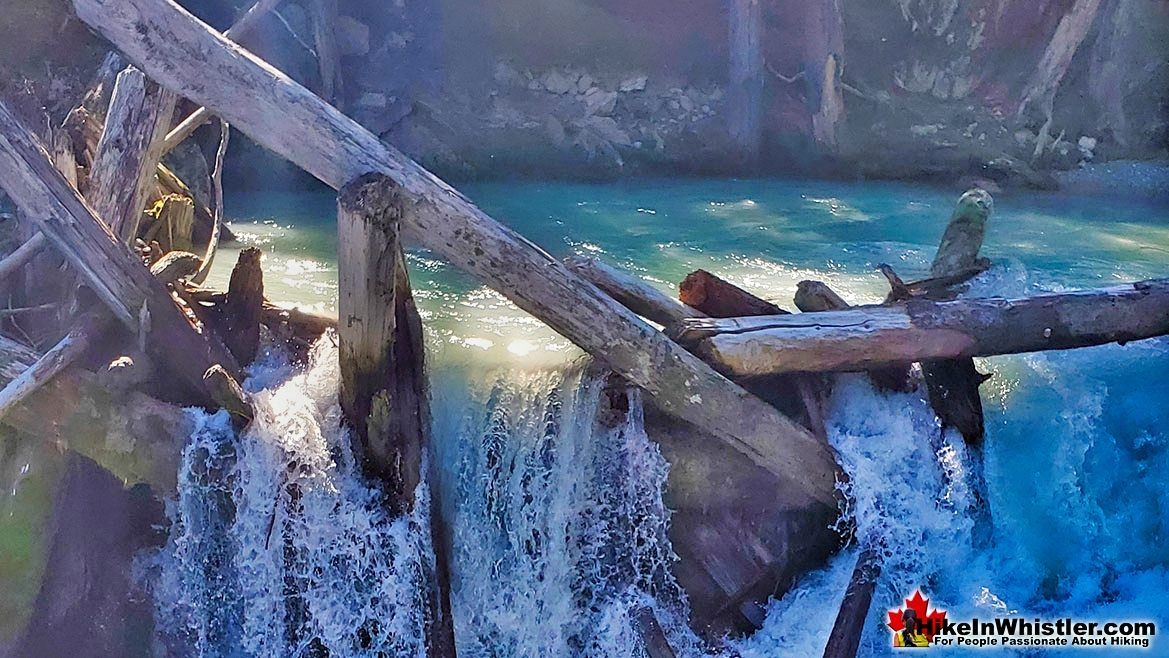 Above Wedge Creek Falls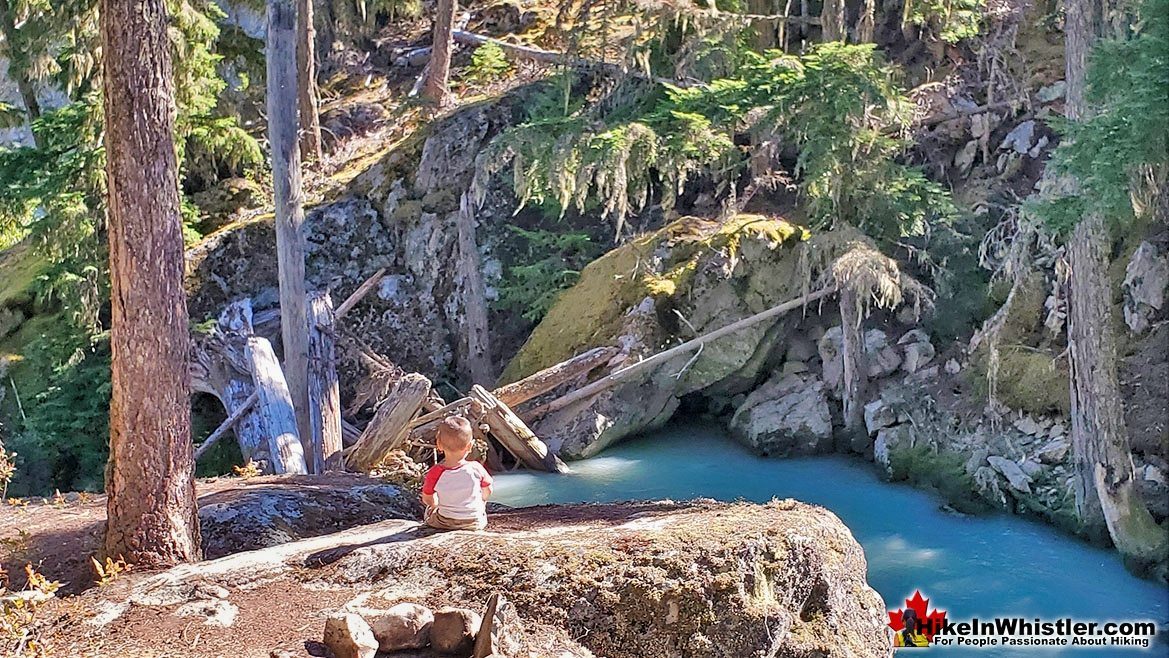 Beautiful Wedge Creek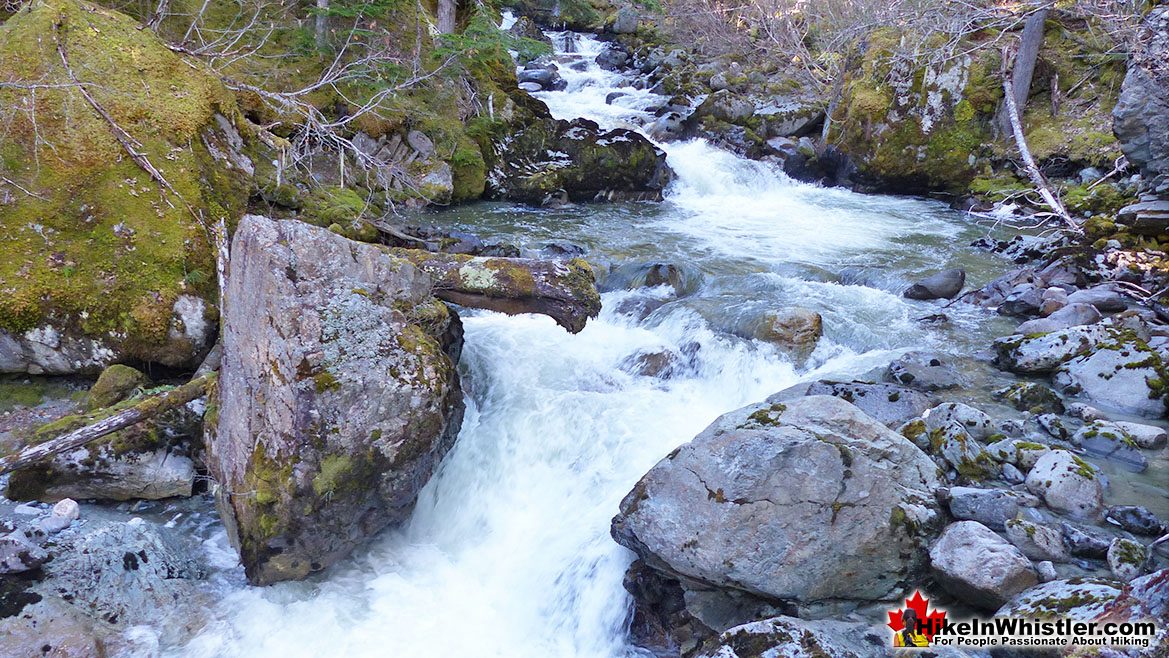 More Whistler Updates!

Whistler & Garibaldi Park Hiking Glossary A to Z
Whistler & Garibaldi Park Best Hiking by Month!

Explore BC Hiking Destinations!